ONE PART of "Link Supercharging" is about making it SUPER EASY & SUPER QUICK to set up click friendly links (Both Cloaked and Uncloaked).
PARAM IS :
But it goes WAY beyond that! Because Link Supercharger makes it possible to get more traffic, boost your image and brand and pull in MAXIMUM affiliate commissions... (and more...)

But before you read the rest of this letter, let's first cover "redirects"


A raw affiliate link might look like this:
http://a9fda24k-8ggj07mws3jg74o2t.hop.clickbank.net/?tid=SSLC

but if you want to look like a pro you should be using a "redirect" link like this:
http://MySite.com/Recommends/SomeLink




Why? Well not only does the second link LOOK a lot more professional, it is also cloaking the fact that it is an affiliate link (and your affiliate link won't even show after the visitor has clicked it - You can say goodbye to lost commissions forever!)

* (You should always check first the terms of the site you are linking to as some do not approve of cloaked links. In this situation you simply hit the "Uncloaked" button inside Link Supercharger and create an equally nice looking Uncloaked redirect link!)

Not only does it look better but you have also saved your commission from someone willing to switch out your link for theirs and rob you of a sale!

Another benefit of using Link Supercharger is a built in 'Tracking' facility!

This shows you how many times your link has been clicked, allowing you to work out conversion rates and the popularity of your Supercharged link with your list or blog readers!

It even allows you to create different links for the same product so you can "split-test" them!

And they look so much nicer and more professional than using the spammers choice, online URL shortening services that :
Can't be edited

Are used by many spammers
Create links that can't be remembered and
Are obvious promotional links rather than a simple friendly link you may wish to convey to your readers...
Things like :

http://bit.ly/5y6dfh3 -- http://budurl.com/RandysBlog -- http://tinyurl.com/7s9pdsk

Which you have NO control over whatsoever and do NOTHING to BRAND your domain!
Seriously, if you're trying to look professional, do you really want people wondering if the shortened link they're considering clicking is going to lead them to a site that sell blue pills, has ladies who can't afford clothing, or worse? .. lol

By Now if you're thinking this is a must have for your business - You'd be right! Because you will be instantly eliminating all those 'third party' services risks - This is your software on your domain and it's something you are going to have total control over.....
And Don't Worry About The 'Technical Stuff' We've Spent Six Months
Making This So Easy To Set Up And Use ANYONE Can Do It!
Where most people fall at the first hurdle is when it comes to installing a piece of software as powerful as Link Supercharger!

I'm sure you've seen instructions like this before...

Download the software
FTP to your Domain
Log into cpanel
Create a Database
Create a User
Add User to Database
Grant user permissions
Record Database & User Details
Record Database & User Passwords
Go To Install page
Add Database & User & Password
Click Install
Unlucky for some - fingers crossed everything connected, go to set up page!
Create admin user & password
Login
Use
We Think It's Just Crazy!
Even the most experienced marketers would struggle to complete all those stupid steps!

Forget the 15-16 steps above - How about we show you how
Link Supercharger can be installed in JUST FOUR!

LINK SUPERCHARGER INSTRUCTIONS :
Download and unzip software
Create Folder & Upload to your site
Add Username & Password
Login & Use!
Here's a video showing the COMPLETE Install process
(NOTE: it is only 94 seconds long!)

Hi Guys,

Like many online marketers, I've tried a LOT of link cloaking
software packages and scripts. Now that I've seen how SIMPLE this one
is, I have to say it's the first one I've come across that I'll happily
recommend to my subscribers - because it really is as simple as you
say it is to both install and use!

PLUS - I absolutely LOVE the Hot Page Creator and the
Social Sharing Functions! These 2 unique features make your
product stand way above anything else I've seen!

Great Job Guys!


I'm sure this will appeal to experienced marketers as well as the non-techy
types you've created it for!

John Thornhill


http://www.JohnThornhill.com
Hi Guys,

Well I'm happy to say that if I had to recommend just ONE link cloaker
it'd be this one because it's the first one I've seen that I genuinely
think newcomers to affiliate marketing could actually use.

It does away with any messing around with Cpanel or databases which
can be tricky even if you're an experienced user.

It's easy to install

It's easy to use.


Combine that with your Hot Page Creator,
SEO'd links and Social Buttons
and you're looking at a package that any
marketer will benefit from having in their
arsenal - newbie OR grizzled and
sunbaked pro.

Tony Shepherd


http://www.tony-shepherd.com
I have tried various link cloakers from bit.ly on. Often you get something
almost as weird as the original - only shorter. And then you have to
remember them all and keep a record somewhere.

I tried Link Supercharger and it really is SIMPLE. You can
choose meaningful names, they are all kept clearly on file and you can
even group them in categories for quick retrieval No more putting
the wrong link in!

Such a time and effort saver!

Thank you, Simon and Randy

Jennifer


http://JenniferCTaylor.com
Hi Guys,

Just a quick note to say thanks for letting me look at Link Supercharger!

After taking all of 60 seconds to install it I'll just say WOW!

It's SO EASY to install, Does what it says on the box, and has a host of
EXTRA features that EVERY Marketer will Love! (The SEO'd Hot Pages
and Social Sharing Options are Pure Genius!


Great Job, I know Link Supercharger
will be a 'Must Have' for anyone
marketing online and I have no hesitation
recommending it to everyone I know!
Regards

Dave Nicholson


http://dave-nicholson.com
Hi Guys,

I'm looking forward to telling everyone about Link Supercharger. I've
used similar products for years - But I have to use multiple programs to get the funcionality that is already built into Link Supercharger!

And the programs I use don't go as far as yours does with those fantastic 'Hot Pages'! The fact that they show up in search engine rankings is amazing for a link redirection script!

With the social sharing options, and the complete simplicity of a one file install, You really have surpassed so many in the field! I also think both experienced and newbie marketers will love you for keeping the price so low! (I would have expected you to price this software nearer the $97 mark, or at least have a monthly subscription to use it!)

I have no doubt this will get a lot of people
promoting and using it, as it just plain and
simple WORKS! Nice Job Guys!

Regards
Simon Hodgkinson


http://SimonHodgkinson.com
Now check out some more amazing features of Link Supercharger:

EASY User Interface to Create Cloaked or Uncloaked Redirects

Hit counter for each link to allow easy tracking and stats

Fully Editable links allowing you to switch the link destination at your will

Searchable listings in case you forget what you called your Supercharged links

Ability to create multiple 'Hot Pages' based on your category/date choices

Maximize Commission & Supercharge Traffic with instant SEO'd Links & Hotpages

Simple 1-click Social Sharing for even more Traffic & Commissions

Skyrocket your Credibility by sharing Domain Branded, Supercharged links!

By Now you may be thinking... "Finally - A simple to install software package that could get me more traffic, maximize my commissions and make me look more professional!
Surely, if it does all this it can't really be as easy to use as it makes out???"
Well here is a video showing how Simple it is to Use:
(NOTE: Only around 2 minutes long - it really is that simple!)

From Today you too can create professional looking Supercharged links with ease!
You'll also get full instructions and access to our very simple to follow training videos!
Single Site License for ONE OFF Payment - Only $67 $29.95
(Single Site License for ONE Domain)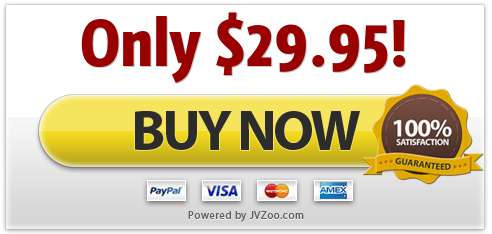 Multi Site License for ONE OFF Payment - Only $97 $39.95
(MULTI SITE License - install on as many domains as you wish!)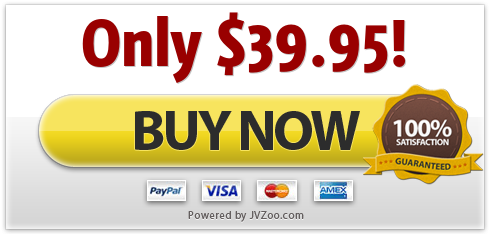 Feel Free To Click The Buy Button And Add This Powerful Software To Your Marketing Tool Box Right Now! - or Continue Reading to see more details about the amazing EXTRAS You Get With This Simple But Powerful Software!
Maybe you'd like to see what the 'Hot Page' creator is all about?
In summary - it allows you to add a selection of links to a single page as a recap of what you recommended this month, or from a particular marketer, or even a specific niche. It's just our way of adding EXTRA value to your investment by allowing you to benefit in as many ways as possible with no extra technical knowledge required!
Here's a video demonstrating the 'Hot Page' creator:
(NOTE: Less than 3 minutes long!)
Build a Complete Page And Add It With No Uploading, No ftp & No cPanel!

Use our Easy SEO features to help your Links & Pages get ranked in Search Engines

Choose Your Own Page Background and Inner Page Colors

Choose whether to promote by date or category of choice

Add Your OWN Header OR Let The Software CREATE One for you

Add Your Own Footer, Create One Or Not As YOU See Fit

Add Your Own Text For Headlines and Sign Offs to Your Page

Use Text Links or Graphical Links (or a combination)

Create Cool Boxes & Borders Around Your Links ...

Copy The Raw Links For Use In Emails & Blogs

Grab The HTML To Use On Download & Bonus Pages...

Share your pages quickly with our 1-click Social Sharing buttons!

OH ... Did We Mention This Is ALL Included In Our Simple & EASY To USE Admin Dashboard.... Including a Link To Our Very Short Help Videos (cos It Really Is That Easy!)

Hi Simon & Randy,

I've tried out quite a few re-direct scripts and I have to say this is by far
the quickest and easiest one to install AND to use.

I know that a LOT of people really struggle setting up scripts, but you
have made yours within the abilitities of even the most technically
challenged marketers!

It also has a ton of additional features that make it a very valuable
tool for every internet marketer.

Thanks again for letting me try this one out....

Keith


http://KeithPurkiss.com
Hi Simon & Randy,

I've used a few other link cloakers in the past and if you're a non-techie,
the setup of them can be very daunting if you're not familar with messing
about in CPanel and installing MySQL databases and the like.

Link Supercharger was a piece of cake to install; a case of
upload one file, DONE!...and the Hot Pages & Social Sharing features are a great help for marketers.


Very happy indeed, thanks guys.

Cheers,
Chris


http://followchrisshaw.com/
Listen, normally when someone creates something this easy to install, that can Maximize Your Commissions, get you More Traffic and Brand Your Domain but is this easy to use, they like to charge an ongoing monthly cost to use it!
Today you can download and install Link Supercharger for just $67 $29.95 Then play around with it for 30 days, and if you're not totally thrilled at how simple it is to use, just ask for your money back!

Yes - You get a FULL 30 Day Money Back Guarantee


As you can see:
We've Kept It Simple!

We've made it EASY to use!

We've packed it with useful EXTRAS!

And we've Removed any risk on your part!

All that's left for you to do is take action and grab Link Supercharger today!

Single Site License for ONE OFF Payment - Only $67 $29.95
(Single Site License for ONE Domain)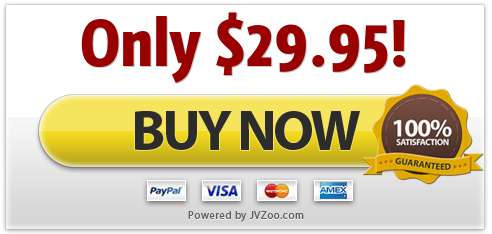 Multi Site License for ONE OFF Payment - Only $97 $39.95
(MULTI SITE License - install on as many domains as you wish!)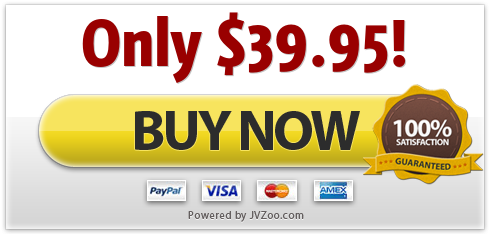 Make ugly affiliate links a thing of the past, improve your marketing with accurate stats, and benefit from your hot pages as and whenever you would like to!

All installed and working within minutes!

Best Regards



Simon & Randy
The Simple Simon Software Team

Single Site License for ONE OFF Payment - Only $67 $29.95
(Single Site License for ONE Domain)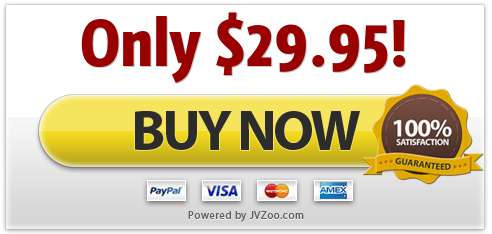 Multi Site License for ONE OFF Payment - Only $97 $39.95
(MULTI SITE License - install on as many domains as you wish!)